The payroll function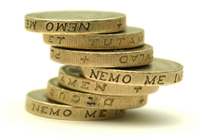 can be very time & capital consuming for business owners. Keeping up with legislation and tax changes can be an unwanted and unnecessary headache in itself. Did you know for example, that from April 2013, HMRC are introducing Real time information (RTI) requirements, meaning employers will have to inform HMRC of their Paye & National insurance liabilities "as they happen".  We can structure the payroll function to ensure your Paye liabilities match your cashflow demands!
We offer a complete payroll service, timed and tailored to your needs. We also take care of the more complicated payroll areas such as attachment of earnings deductions; sick pay and maternity pay & P11d preparation etc.
We also offer advice on minimising the impact of Tax and National insurance on your business.
About RWco Ltd
Our firms registered name is: RWCo Ltd t/a RW&Co
Our Registered office is: Valley House, Kingsway South, Team Valley, Gateshead NE11 0JW
Our Company registration number is: 05386168
Our place of registration is: England & Wales