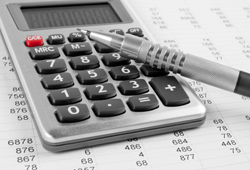 Whatever your business structure, we can assist you in all aspects of your accounts production function.
Our accountancy services include:
Bookkeeping (including advice on setting up and implementing a manual OR computer based system in your business)
Preparation of management accounts, on a monthly or quarterly basis
Preparation of year-end accounts
Budgeting; forecasting and cash-flow projections
VAT return preparation and advice. Filling in your quarterly VAT return may just be an unnecessary evil.  Contact us to find out more!
We work closely with our clients to ensure we fully understand their business to ensure we tailor our services to match their objectives and capabilities in helping them achieve their goals.
About RWco Ltd
Our firms registered name is: RWCo Ltd t/a RW&Co
Our Registered office is: Valley House, Kingsway South, Team Valley, Gateshead NE11 0JW
Our Company registration number is: 05386168
Our place of registration is: England & Wales